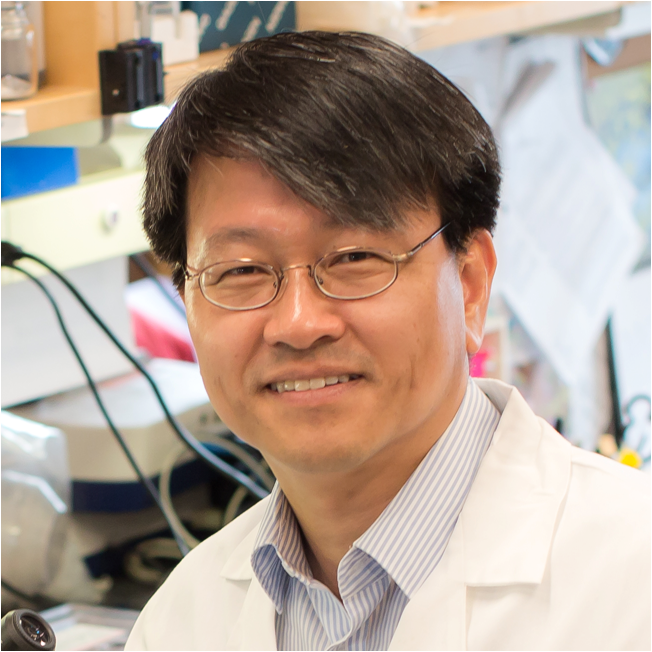 Jaehong Suh, Ph.D.
Assistant Investigator
Neurology, Mass General Research Institute
Assistant Professor of Neurology
Harvard Medical School
Research Staff
Neurology, Massachusetts General Hospital
Education
PhD Korea Advanced Institute of Science & Technology 2002
MS Korea Advanced Institute of Science & Technology 1997
postdoc Massachusetts General Hospital and Harvard Medical School 2010
postdoc Ajou University School of Medicine 2006
B.A. Korea Advanced Institute of Science and Technology 1995
Research Interests
adam10; alzheimer's disease; amyloid precursor protein; antisense oligonucleotides; ataxin-1; bace1; fe65 family proteins; hippocampal ca2 region; hippocampal neurogenesis; human genetics; memory; molecular genetics; mouse models of neurodegerative diseases; neurodegenerative diseases; sca1; spinocerebellar ataxias
Research Narrative
Dr. Jaehong Suh studies the genetic and molecular mechanisms of Alzheimer's disease (AD) and related neurodegenerative disorders, with the aim of identifying novel therapeutic targets and developing effective drugs for the patients. Suh was involved in the identification of novel mutations from late-onset AD families in the prodomain of ADAM10, a major alpha-secretase that cleaves beta-amyloid (Abeta) region of amyloid precursor protein (APP). Subsequently, Suh and his colleagues generated mouse modesl with the same mutations and showed that the ADAM10 mutations attenuate alpha-secretase activity of the enzyme, potentiate the accumulation of Abeta and decrease the generation of new neurons in the brain. Suh and his lab continue to characterize additional ADAM10 mutations, and identify novel ADAM10 substrates in the brain. Another AD-associated gene Suh has been studying is Ataxin-1, which was found in a genetic screen of AD families. Expansion of CAG trinucleotide repeat in Ataxin-1 gene is known to cause spinocerebellar ataxia type 1 (SCA1), a neurodegenerative disease that primarily impairs coordinated movement. Suh and his lab are investigating how loss and gain of Ataxin-1 functions regulate BACE1 expression in the brain and the etiology and pathogenesis of AD and SCA1. At MGH, Suh has also studied the role of FE65 and FE65L1 APP-binding proteins on APP processing in neurons and identified abnormal eye and muscle phenotypes in the knockout mice for the two genes.