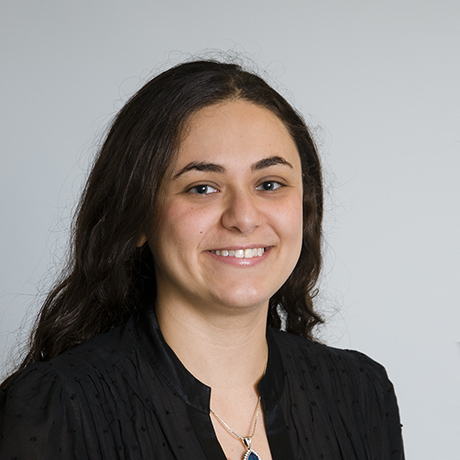 Farrah Mateen, M.D., Ph.D.
Physician Investigator (Cl)
Neurological Clinical Research Institute, Mass General Research Institute
Associate Professor of Neurology
Harvard Medical School
Associate Neurologist
Neurology, Massachusetts General Hospital
Education
PhD 2014
MD University of Saskatchewan College of Medicine 2005
Research Interests
africa; developing countries; encephalomyelitis acute disseminated; epilepsy; global health; multiple sclerosis; neurology; neuromyelitis optica spectrum disorder; refugees
Research Narrative
Dr. Mateen performs research dedicated to the understanding of: (1) Multiple sclerosis and related demyelinating diseases to study new treatments and biomarkers for patients ; and (2) Neurological diseases with high burden from a global health perspective with a focus on resource-limited settings in Africa and Asia.
Her longterm research goal is to advance neurological care through low-cost, evidence-based interventions, informed by detailed clinical research.

Dr. Mateen's clinical practice is dedicated to multiple sclerosis and neuromyelitis optica where she enjoys seeing patients with diagnostically and therapeutically complex conditions. She leads several studies on multiple sclerosis including a study of disease modifying therapy longterm safety and a study of oral medication adherence using bluetooth-enabled pill bottles. She recently completed a clinical trial funded by the National MS Society on light therapy for MS-related fatigue. She performs research on MS, NMO, ADEM (acute disseminated encephalomyelitis), and related CNS demyelinating disorders.
Dr. Mateen is principal investigator of the Guinea and Bhutan Epilepsy Projects, a multi-country study of a smartphone-based electroencephalogram (EEG), which has beeen supported by the Charles Hood Foundation, the National Institutes of Health, and others. She also leads a phase II clinical trial on fluoxetine for post-stroke recovery in Tanzania. Her global health work is focused on low-cost technological and repurposed solutions for resource-limited settings while building capacity for neurology where few neurologists exist.
Dr. Mateen is the past chair of the American Neurological Association International Outreach Committee and of the American Academy of Neurology's Global Health Section (2014-2016) and Ethics Section (2011-2013). She is currently a member of the American Academy of Neurology working group on refugees and asylum seekers. She has worked with the UN High Commissioner for Refugees, World Health Organization, Polio Eradication Initiative, and several NGOs. Dr. Mateen has traveled to >35 countries and published >120 academic manuscripts to advance neurological disease research and clinical care.
Tweets by FarrahMateen