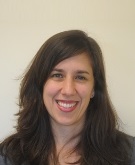 Virginia Athena Triant, M.D., M.P.H.
Physician Investigator (Cl)
General Internal Medicine, Mass General Research Institute
Assistant Professor of Medicine
Harvard Medical School
Associate Physician
Infectious Disease, Massachusetts General Hospital
Education
MD Yale University School of Medicine 2002
MPH 2001
Research Interests
age distribution; anti-hiv agents; anti-retroviral agents; c-reactive protein; cardiovascular diseases; cd4 lymphocyte count; coronary disease; epidemics; fractures, bone; hiv infections; myocardial infarction; world health
Research Narrative
Virginia Triant, MD, MPH is an Instructor in Medicine at Harvard Medical School and an Assistant Physician in Infectious Diseases at Massachusetts General Hospital. Dr. Triant joined the MPEC in 2012. Her research focuses on the intersection of HIV and chronic disease complications, with a focus on cardiovascular disease. She has developed a Partners HealthCare System-based HIV longitudinal clinical care cohort to investigate cardiovascular and metabolic outcomes, risk factors, prevention, risk prediction, and management, as well as other HIV epidemiology questions. Dr. Triant earned her MD from Yale School of Medicine.