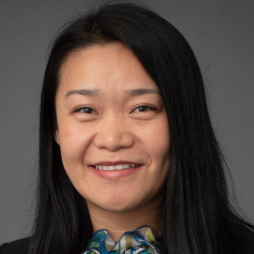 Bin Deng, Ph.D.
Instructor in Investigation
Athinoula A. Martinos Center for Biomedical Imaging, Mass General Research Institute
Instructor in Radiology
Harvard Medical School
Research Staff
Radiology, Massachusetts General Hospital
Education
PhD Syracuse University 2012
Research Interests
algorithms; brain cancer; breast cancer; breast cancer imaging; imaging; mri; optics; spectroscopy; tomographic modelling
Research Narrative
Bin Deng, PhD, is a biomedical scientist whose research interests revolve around near-infrared (NIR) spectroscopy, functional optical imaging, the interactions between NIR light and tissue, noninvasive optical biomarkers and the pathophysiology of diseases. Dr. Deng investigates the intersection of physics, engineering and medicine to seek novel NIR spectroscopic and imaging technologies to address unmet clinical needs. Over the past five years, her research has focused on translating multimodal diffuse optical tomography (DOT) technology for the early assessment and therapy monitoring of breast cancer. Using a combination of technology development, theoretical modeling and clinical studies in her research, Dr. Deng searches for the answers to critical questions, such as whether, when and how clinical interventions should be introduced in the management of breast cancer.