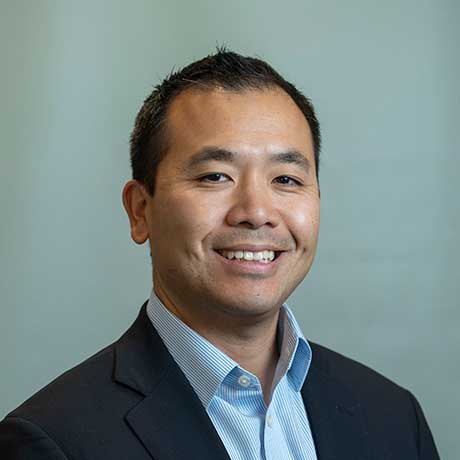 Yi-Bin Chen, M.D.
Physician Investigator (Cl)
Cancer Center, Mass General Research Institute
Associate Professor of Medicine
Harvard Medical School
Assistant Physician
Hematology-Oncology, Massachusetts General Hospital
Education
MD Harvard Medical School/ BWH 2002
Research Interests
acute; antigens cd30; busulfan; cord blood stem cell transplantation; elafin; graft vs host disease; hematopoietic stem cell transplantation; intestinal diseases; leukemia myeloid; lymphoma; respirovirus infections; stem cell transplantation; transplantation conditioning; vidarabine
Research Narrative
Dr. Chen is the Director for the bone marrow transplant program at Massacusetts General Hospital. His research interests mainy revolve around improving the outcomes for patients undergoing autologous and allogeneic stem cell transplantation.
He serves as institution and overall principal investigator for many clinical trials. Mass General is an active participant in several national collaborative group trials, specifically from Alliance and the BMT CTN.
In addition, Dr. Chen currently lead the following investigative efforts:

1. Use of brentuximab vedotin to target CD30 in the treatment of acute graft-vs-host disease (GVHD)
2. Inhibition of the FLT3 mutation after allogeneic transplant for patients with FLT3-ITD mutated AML
3. Use of third-party fecal microbiota transplantation to restore microbiome diversity in recipients of BMT
4. Use of vedolizumab for the prevention and treatment of acute intestinal GVHD
5. Combined bone marrow and kidney transplantation using partially matched family donors
Dr. Chen invites you to contact him directly to inquire about the latest clinical investigations available at Mass General.